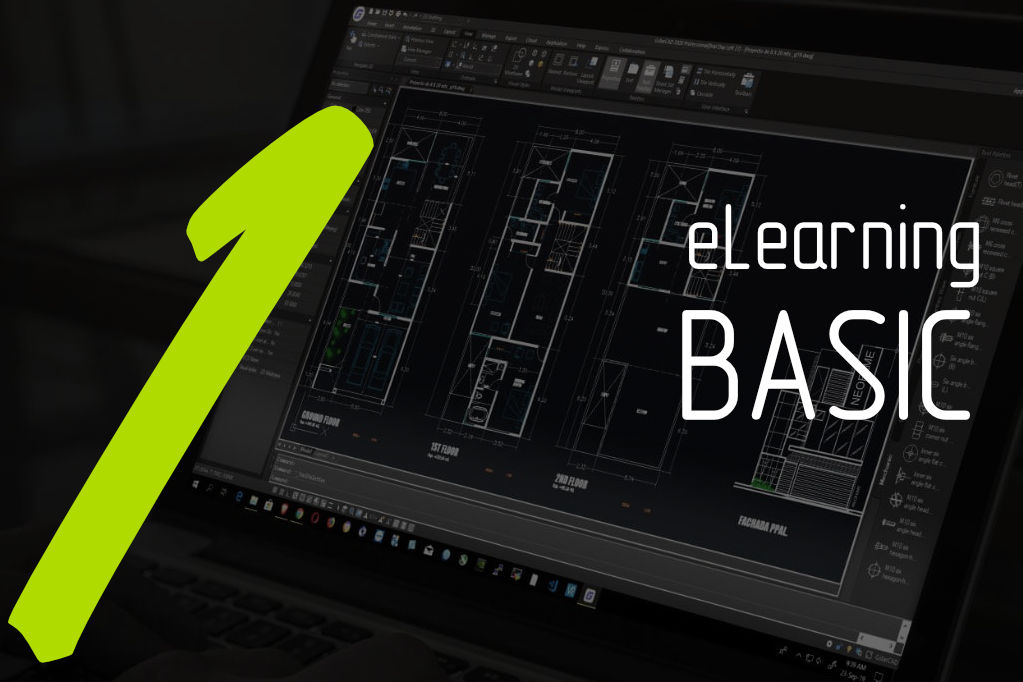 LEARNING GSTARCAD 1 – BASIC
The course offers foundational knowledge needed to create simple, annotated drawings and further prepares the learner to develop GstarCAD skills.


1. The GstarCAD Interface

3. Dialog boxes and palettes

2. Drawing Simple Geometry

1. OSNAP (object snap) and OTRACK (object snap tracking)

2. POLAR (polar tracking) and ORTHO (orthogonal mode)

3. Lines, arcs, and circles

4. Polylines, polygons, and splines

3. Annotating Simple Designs

2_Single line text (TEXT) and multiline text (MTEXT)

4. Communication Your Design Intent

1. Creating a simple title block

2. Defining your page setup

3. Adding new layouts and scaled viewports

4. Using annotative scaling

5-1 Configuring GstarCAD plot drivers
COURSES REDEMPTION COUPON
All customers or end-user in Malaysia who purchase from GstarCAD Malaysia or NEOFAME are entitled to join all courses at no cost.
Use the coupon to remove the training cost when checking out.